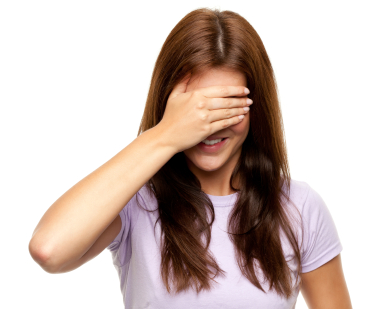 Puh puh puh Poker Face puh puh Poker Face!  It's a great song, and a great Vegas strategy, but nobody wants to sport a poker face in real life.  However, with the skyrocketing popularity of Botox, even among 20somethings, we are seeing more and more poker faces on TV, in the movies, and at the grocery store.
Botox is a wonderful injectable.  Wrinkles on your face can be eliminated and postponed for years.  You've probably heard it said before that Botox can be addictive.  While not clinically true, patients are usually so pleased with the results that they can't wait to get more.  So, are you a junkie?  Do you get too much Botox?
As the king pin drug dealer in the Botox market, I'm here to tell you when you get too much, so that you can lay off for a while, then come back and buy some more.  Here's what to look for:
You Can't Move Your Facial Muscles of Expression
Your Smile is Asymmetrical
You Get "Bunny Lines" on Your Nose
You Have a Lasting "Botox Headache"
Your Eyebrows are Too Low or Too High
You Can't Move Your Facial Muscles of Expression
If 90 percent of all communication is non-verbal and you are getting too much Botox, you'd better get really good at verbally communicating because you will need to be 99% verbal with maybe 1% hand gestures.
If you can't move your muscles of facial expression too well, then you probably got a little too much Botox.  It's normal to have some facial muscle movement.  Just look at a screaming 3-year-old child some time.  They may not have crow's feet yet, but they probably have some forehead wrinkles and other signs on their face indicating displeasure, in addition to running around, stomping their feet and vomiting on your nice silk blouse.
So, as an adult, it's perfectly normal to have some visible muscles and lines, even after Botox injection, between your eyebrows, in the forehead, or in the crows feet and laugh line areas.  Hopefully, not too much expression and thus too many wrinkles, but the norm is to have some.
If you have literally no muscle or little muscle movement in those areas, then I would think you may have had too much Botox injected.  Next time, I would recommend not getting as much, because then other people will be able to read your true thoughts easier.
We've all seen the overly-Botox'd news anchor delivering happy stories about rescued puppies and then tragic stories about murder victims with the exact same expression on her face.  Creepy.
Your Smile is Asymmetrical
If one side of your face gets too much Botox, it can cause your smile to be uneven as your muscles pull against your lips with different levels of strength.
You Get "Bunny Lines" on Your Nose
One common side effect from too much Botox is the wrinkling of your upper nose when you laugh, otherwise known as Bunny Lines.  Because the muscles around your cheeks and eyes have been weakened with Botox, a hearty laugh will cause wrinkles to appear on your nose instead.  Of course, you can always get a few more Botox injections near the bridge of your nose to avoid these Bunny Lines.
You Have a Lasting "Botox Headache"
It's somewhat common to have a slight headache shortly after getting Botox injections in your forehead.  Some patients describe it as a "heavy" feeling above or behind their eyes.  This usually disappears within 24 hours of your injection.
If you get too much Botox (i.e. too many units) injected into your forehead, you'll not only likely not be able to move your forehead muscles at all, but you might have a "Botox headache" that lasts beyond the first day.
Your Eyebrows are Too Low or Too High
Most women look best with a slightly arched brow that sits at or just above the boney ridges above their eyes.  But too much Botox in the wrong spots can cause the eyebrows to flatten into a straight line or to fall below the boney ridge.  Conversely, they can also become too high, giving you a constantly surprised look, known in Botox circles as the "McDonald's Arches."
A skilled plastic surgeon, like myself, can avoid these problems by using the appropriate amount of units in the appropriately areas for your unique facial structure.  However, if you go to a "med spa" or dentist office or tanning salon for your Botox injections, you are at much higher risk for having hooded, tired or surprised looking eyes from too much Botox distorting your eyebrows.
The bottom line is that if you look frozen, distorted, uneven, unnatural or like a world champion poker player, you've probably gone too far.  Lucky for you, Botox wears off naturally in just a few short months.  And then you can start all over again!