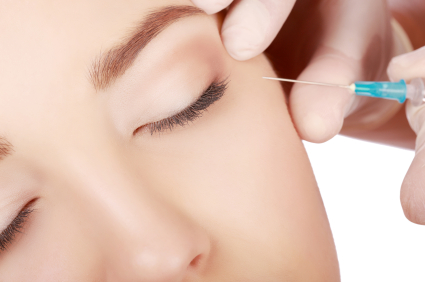 You probably know that Botox is great for wrinkles, and Latisse is the only FDA-approved way of getting longer and darker eyelashes. However, do you know how to get it FOR FREE? (without being arrested?)
There is a way, but you'll have to do a couple of things.
Allergan, the makers of Natrelle silicone gel breast implants, is offering a free Botox treatment or a free bottle of Latisse to patients who undergo a breast augmentation before June 30, 2012.
So if you've been contemplating breast augmentation, you might take a close look at Allergan's silicone gel breast implants. Only two companies sell breast implants in the United States – Allergan and Mentor. Both produce extremely high quality implants that are safe, come in a variety of shapes and sizes and have a natural look and feel. But to get free Botox or Latisse, you'll have to choose Allergan's Natrelle implant.
Plus, Allergan will give one of your friends a free Botox treatment or a free bottle of Latisse after your breast augmentation, too. So start recruiting someone to drive you home from your breast surgery and take care of you and feed you lots of ice cream. You can let them know that they'll be having fewer wrinkles or longer lashes in exchange.
Should you desire more information about my available services, or want to schedule an appointment, please contact my Patient Care Coordinator at info@drkim.com, or call our office at 415-362-1846.
{Stuff I gotta say: Not all products or treatments are appropriate for all people. You and your friend will receive Botox or Latisse (or breast augmentation for that matter) only after being examined by me, Roy Kim, MD, to make sure that you are a good candidate. Also, this offer is sponsored by Allergan and not by me.}