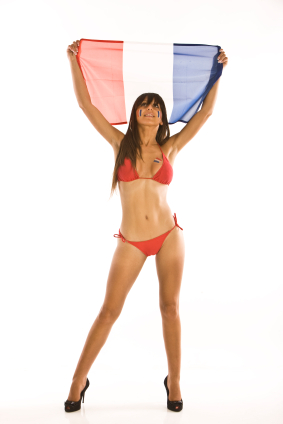 The French government's High Authority of Health (HAS) has recently issued a new decree that prohibits several kinds of cosmetic lipolysis (fat cell reduction) except when it is liposuction or surgical in nature.
According to the French online magazine Anti-Age, a variety of common, non-invasive fat reduction methods are considered by the HAS to be too dangerous to human health.
This would include:
Mesotherapy – Injecting chemicals into fat to dissolve the fat cells.
Carboxytherapy – Injecting carbon dioxide into fat to dissolve the fat cells.
Any Laser Lipo WITHOUT suction – They will allow laser lipo or "smart" lipo but they will require subsequent surgical suction to remove the zapped fat.  So this effectively negates the supposed advantage of having laser lipo to begin with.
This news is surprising because the French are typically seen as more lenient than our FDA when it comes to approving procedures, medications and devices.
Mesotherapy, VelaShape, Thermage, UltraShape, SmartLipo, LipoDissolve, Vaser LipoSelection, ProLipo, and CoolLipo are all available in the United States.
Currently, the FDA recommends manual aspiration (suction) of fat cells after laser lipo, but it is not required.  But clearly, the French government suspects what many plastic surgeons suspect – that the safety of leaving fat cells in the body after destroying them by some non-surgical procedure is still unknown.
Traditional liposuction and ultrasonic liposuction, despite major technological advances, still remain the gold standard of body contouring and liposuction.  Laser and other technologies that help with fat loss do work, but have some practical issues and kinks that need to be worked out.
Mesotherapy, carboxytherapy, and other aggressive fat "melting" procedures without actual removal of the fat seems to be giving the French Health Ministry some concern, so we'll wait to hear what the FDA in the United States will do.