I went on a medical mission trip to Yangon, Myanmar, in Feburary, 2014. A full 9 months later, I am finally ready to report about my travels.  (Life! Amiright?)  Mission Restore sponsored my trip, and instead of operating the whole time, I also consulted.  It was great; like being a visiting professor.
Mission Restore's volunteers operate with local surgeons and not for them. The focus is on training surgeons abroad in complex reconstructive surgery in order to create an infrastructure where long term relationships and sustainable change is made.
I worked closely with the plastic surgeons at Yangon General Hospital.  They were great hosts, and I learned about the plastic surgery challenges they face there.
The surgeons at Yangon are very well trained in plastic surgery.  Myanmar is a country of about 53 million people.  There are only 9 plastic surgeons in Myanmar, and 3 of them work at Yangon General Hospital, where they get referrals from around the entire country for difficult cases.  To say they're 'swamped,' is an understatement.
Facial Trauma in Myanmar
One of the biggest problems they have in plastic surgery, is facial trauma-  facial lacerations, facial fractures, and mandible/jaw fractures.
This facial trauma boom is fueled by Myanmar's growing middle class.  One of the first purchases a successful person makes is a motorcycle, scooter, or moped.  These vehicles are used as taxis, family transportation, and supply trucks.
It's very common to see overloaded motorcycles in Myanmar; a sight which seems terrifying and prohibitively dangerous to Westerners.  Nonetheless they're everywhere, zipping along, loaded down with bags, luggage, people, and a baby elephant.
Helmets are theoretically mandatory, but this law is commonly ignored.  With a low per capita income, and 90-100 degree weather year round, it's tough to enforce this law.
As you can imagine, if there's even a minor accident at a low speed, the motorcyclist gets the worst part of the deal, almost always including facial fractures.  Difficult and complicated cases get referred to Yangon, and in the plastic surgery clinic, there's an endless stream of facial fractures.  I have never seen such a volume of surgical cases in my life, including my training in inner city Chicago and Detroit.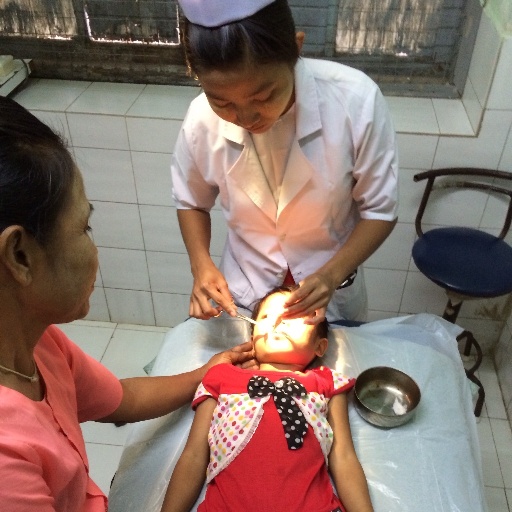 Facial Trauma Diagnosis
Diagnosis in Myanmar is pretty old school.  Usually there are x-rays and a physical exam.  Once a diagnosis is made in the clinic, the surgery is scheduled.
In the US, it's common to get a CT scan with a high amount of detail and 3-D reconstruction to "see" the facial trauma, and figure out if and where facial fractures are.  Not so much in Myanmar.  Pretty much all CT scans must be paid for with private funds, even at the government-run "free" hospitals.
The cost of a CT scan is about $200-300, a relatively low price for a CT scan.  Unfortunately, the per capita income in Myanmar is about $800-900 per year, so a single CT scan will cost about costs 3-4 months worth of wages for the average citizen-  usually, a no-can-do prospect.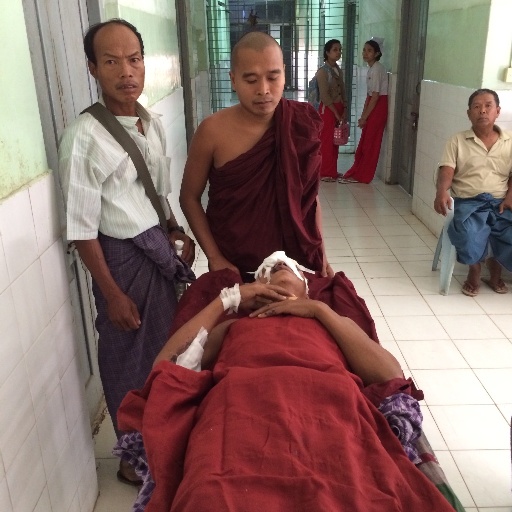 Facial Trauma Surgery
Most of the facial lacerations are repaired before the patient is seen Yangon.  There's a nurse and medical student clinic, where sutures are removed and simple lacerations are closed, under the supervision of the plastic surgeons.
For more complex cases, the patients are scheduled for the operating room, where the facial fractures are reduced/ repositioned, and then screws, plates, or a combination of the two are used to hold the broken bones in place.  The facial fracture sets are not as advanced as what is available in the US, because materials used in the US are very expensive.   Myanmar, at this time, can't afford titanium or reabsorbable plates and screws for most patients.
The plastic surgeons work very closely with oral surgeons and dentists in the facial fracture cases.  Still, results suffer from lack of routine dental care, lack of braces/ orthodontia, and the high use of betelnut (a practice loosely similar to chewing tobacco).  Most cases therefore, end with poor dentition, crooked teeth, and malocclusion (teeth closing) issues after surgery.
Post-Op Care
You've probably heard about jaws being "wired shut" after jaw surgery?  Well, that occurs on a routine basis after surgery in Yangon General Hospital.  After about 6 weeks, the patients are seen for dental wire removal, and they're allowed to slowly get back to a normal diet and return to their normal lives.
Your donation will ensure that they will have better surgical instruction with our expert plastic surgeons that teach and lecture on various plastic surgery problems.  We want to ensure that facial trauma patients in Myanmar get the best care possible!
Please consider making a small donation today.
http://missionrestore.org/get-involved/make-a-donation/