For a
mommy makeover, San Francisco

plastic surgeon, Roy Kim, MD, discusses options and encourages moms to become educated about the procedures they can choose to reclaim their bodies.

San Francisco, CA (Vocus/PRWEB) January 25, 2011

Giving birth to a child is one of life's many miracles. Pregnancy can often wreak havoc on the female body, leaving a mom with self esteem and confidence issues that can easily be solved with a mommy makeover.

With a mommy makeover, San Francisco and Bay Area women can give themselves the same gift of care and attention that they provide for their families. These makeovers typically involve liposuction, tummy tucks and breast augmentation with or without a breast lift. Every mommy is different; some might need one procedure, while others could benefit from all.

Roy Kim, MD, a San Francisco based plastic surgeon, understands the needs/desires of his patients seeking mommy makeovers, and encourages moms to become educated about their options for procedures.

"In many women, a mommy makeover is a powerful, confidence building operation. It not only helps their self esteem, but it enables these women to feel a sense of pride that may have been taken from them in the months/years following childbirth" Dr. Kim said.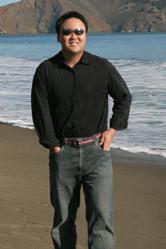 The most common procedure option of the mommy makeover is the tummy tuck. Abdominoplasty, or tummy tuck, is intended to reduce the size of the abdominal area and tighten the skin around the abdomen, which swells and stretches throughout pregnancy. With a tummy tuck, San Francisco patients may also require liposuction to further shape the torso and hip area.
Dr. Kim comments, "Moms need to know that recovery from a tummy tuck varies with each woman, but recovery can/ may take a few weeks depending on physical condition before surgery. This means a mom needs to prepare for help around the house or with the kids while she focuses on healing,"
Some mommies add breast augmentation with or without a breast lift in conjunction with the tummy tuck/liposuction to complete the makeover. Throughout pregnancy, breast tissue tends to lose elasticity due to rapid growth and/or milk production. Sometimes, breasts will naturally "bounce back" to their original shape and level of perkiness. When this does not happen, helpful procedures include a breast augmentaton and/or breast lift. San Francisco patients may consider combining these two procedures in order to round out their chest.
Patients should consider that breast lifts remove excess breast skin, which might cause shrinking. In this instance, fullness and volume are sacrificed. By adding a breast augmentation, San Francisco patients have the option of recreating the elements that can sometimes be diminished during the breast lift procedure.
"These two procedures are not necessarily needed for every patient. When they are combined, however, many women are concerned with whether or not they can continue to breast feed if they have more children. The answer is yes—the ability to lactate or produce milk should be possible long-term after surgery," Dr. Kim said.
In many women, a mommy makeover is a powerful, confidence building operation
When considering having these procedures done, it is important to understand the recovery time associated with the package. The typical recovery period will usually not exceed two weeks.
"The more procedures you have, the longer recovery time may be required. For example, if you need just a tummy tuck, your recovery will be faster than if you have a tummy tuck and liposuction. San Francisco patients who have come to me are always advised to have someone available to help with every day functions and with the children during recovery," Dr. Kim said.
Mommy makeovers have become increasingly popular over the past few years. They provide a way for mothers to regain a sense of pride and dignity about themselves, leaving them with piece of mind. For more information, contact Caroline, Dr. Kim's Patient Care Coordinator, at info@drkim.com or 415 362 1846.
About Dr. Kim
Roy Kim, MD, a San Francisco plastic surgeon, offers a wide range of cosmetic procedures from his San Francisco clinic and surgery center. He holds degrees from Georgetown University, the University of Pittsburgh, and the University of Chicago Medical School. Dr. Kim maintains membership with the American Society of Plastic Surgeons, the California Society of Plastic Surgeons, and the American Society for Aesthetic Plastic Surgery. He is also a Diplomat of the American Board of Plastic Surgery. Those interested in plastic surgery can visit Dr. Kim's website, https://drkim.com, call him at: 415-362-1846, or visit him in person at: 220 Montgomery Street, Suite 348, San Francisco, CA, 94104