Through an online blog platform, San Francisco plastic surgeon informs patients of the latest developments in plastic surgery with insight and feedback from the surgeon directly.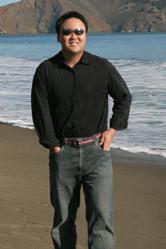 San Francisco, CA, September 01, 2010 –(
PR.com
)– Today's candidate for plastic surgery is becoming more and more tech savvy, using the Internet to research options, find doctors, and choose procedures.
San Francisco plastic surgeon
, Roy Kim, MD, offers patients a convenient way to stay up to date with the constantly changing world of plastic surgery through a daily post on his patient education blog.
The daily blog post covers all aspects of plastic surgery. From current statistics about the hottest procedures to information about the latest developments in techniques and the technology available to patients, Dr. Kim aims to educate his patients about the plastic surgery issues that directly affect their decisions about pursuing a particular procedure.
When asked about what makes his blog different from other blogs from other surgeons, Dr. Kim stated, "I realize that other surgeons have blogs, but I feel mine offers a greater benefit to my patients. I write my posts myself, so I can stand behind the information I provide as being the latest, most up-to-date available. My blog also serves as a means of educating the public and my patients specifically, rather than simply another online marketing effort."
Dr. Kim's blog covers a wide range of topics important to patients considering plastic surgery. Some, like the recent post entitled "How Do You Choose Between Absorbable Sutures and Permanent Sutures," focus on providing pertinent information for patients who have already decided to have a procedure.
Other posts are designed to educate those who are still deciding about plastic surgery. For instance, "How to Hide Your Breast Augmentation Surgery" encourages women considering this procedure about the fact that they can undergo the surgery without the whole world knowing that they had work done.
Dr. Kim also hosts a Saturday Shout Out feature, which lets patients get to know the San Francisco plastic surgeon a little better by pointing to some of his favorite local businesses. On Sundays he posts the Sunday Lounge, which pulls clips of the doctor's favorite musical performances for his readers to enjoy.
While these weekend posts are entertaining in nature, the main push of the blog is to teach the public about the world of San Francisco plastic surgery. Dr. Kim says, "While I like to have a little fun with my blog, my main focus is on teaching my patients about their options. Patient education has been and will always be my primary goal when I blog." This combination of entertainment and education is sure to pull people back to Dr. Kim's blog.
About Dr. Kim
Roy Kim, MD, a San Francisco plastic surgeon, offers a wide range of cosmetic procedures from his San Francisco clinic and surgery center. He holds degrees from Georgetown University, the University of Pittsburgh, and the University of Chicago Medical School. Dr. Kim maintains membership with the American Society of Plastic Surgeons, the California Society of Plastic Surgeons, and the American Society for Aesthetic Plastic Surgery. He is also a Diplomate of the American Board of Plastic Surgery. Those interested in plastic surgery can visit Dr. Kim's website, www.drkim-com.drroykim.staging.wpengine.com, call him at: 415-362-1846, or visit him in person at: 220 Montgomery Street, Suite 348, San Francisco, CA, 94104