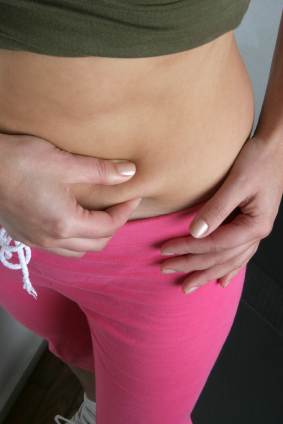 Are you uncertain if you need tummy liposuction or a tummy tuck?   You may simply have a little fat that can be removed, and the skin over the fat will tighten up underneath.  This would imply that you only need liposuction.  If you have alot of loose skin, need your abdominal muscles tightened, or need the tightest overall result possible, then you probably need a tummy tuck.
Ultimately, the only way you would know would be if you have a consultation with a plastic surgeon.  In a nutshell, here are some things to consider.
You are probably a candidate for liposuction if you have…..
–  tight overall skin tone
–  fat that you can pinch, but not so much fat that it causes your skin to hang down
–  no loose skin than hangs over your jeans
You probably need a tummy tuck if you have….
–  loose overall skin tone
–  fat, soft tissue, and skin that is loose
–  loose skin that hangs over your jeans or the waistband of your pants
Should you desire more information about my available services, or want to schedule an appointment, please contact my Patient Care Coordinator at info@drkim.com, or call our office at 415-362-1846.
Did you find this article interesting?  Please share via Twitter, Facebook or Google Plus below.