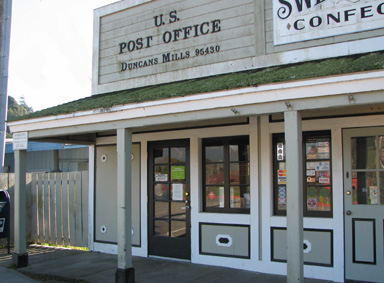 I rode my horse into town today and stopped by the post office to take a look inside the 'ol mail bag. (Okay, so it was really an email to my iPhone, but that's so … expected). 
A mom of two sent a letter asking if she needs a full tummy tuck for the small amount of loose skin and stretch marks she still has around her navel. She wants her body back but is turned off by the long incision. Is there a better way? 
Dear Dr. Kim,
I am a 34-year-old woman with two young kids.  After my son was born 4 years ago, I was thrilled that my body seemed to bounce back pretty quickly with the right diet and exercise.  I escaped the pregnancy with no stretch marks!  But 18 months ago, my daughter was born and my stomach has not been the same since.
I thought that because it was my second pregnancy, my skin would rebound in the same way.  However, this did not happen.  I have some loose skin and stretch marks centered around my navel.  I'm very self conscious about it, especially around my husband and when I'm at the pool.
I've looked into surgical options, but I'm turned off by the large incision of a traditional tummy tuck.  Because my problem area is just around my navel and not further down on my abdomen, I'm wondering if any alternative incisions exist to get rid of the loose skin?  Could you make an incision in my belly button and simply pull the skin in there and then rebuild/reshape my navel?  Basically, a hip-to-hip incision seems like too big of a side effect for what I see as a small problem.
Also, is liposuction always performed with a tummy tuck?
Thanks,
Angie S.
San Francisco
Dear Angie,
It sounds like your body is healing, recovering, and the swelling is getting better after your second baby from just 18 months ago.  Congrats!
Now, the bad news.  If you continue to lose the "baby weight", and you're maintaining a great diet, and exercising, and you still have loose skin around the belly button and waist-  there's not much to do except a tummy tuck.
Just cutting a circle around the belly button, and then cutting a rim of loose tissue like a doughnut around it, and then just tightening the skin around the belly button, has been done in the past.  It resulted in tight skin really spreading the belly button apart-  hence the reason why this operation is not done today.  So, unfortunately, although in concept it's possible, in reality, it's not possible, at least not currently.
Skin therapy, like skin care or laser skin tightening, is not a great option either.  Despite what laser companies or laser doctors may say, there is no laser that consistently tightens skin enough to get you really tight skin after a pregnancy.
Liposuction will tighten skin a little, but not a a lot.  Again, not a great option for what you have.
Fortunately, you may be the rare patient who is a candidate for the "mini" tummy tuck.  This is a tummy tuck with an incision a little longer than a C-section scar, but NOT from pelvis to pelvis, like the typical tummy tuck.  Candidates for this type of surgery should only have loose skin around the belly area, and NOT at the sides or in the love handle areas.  This is pretty rare-  even thin patients typically have loose skin at the sides of the body, requiring a long pelvis to pelvis incision.  However, you actually may be a surgical candidate for this approach.
Finally, the tried and true tummy tuck may be the best answer.  The incision is very low –  typically below the underwear line.  However, you're right-  it's relatively long.   There are several ways to make the scar look great, including seeing a great plastic surgeon, and getting awesome scar care AFTER your procedure.  (NOTE-  I've written several articles about scar care, which you can link to here).  So, your best surgery procedure might still be a regular ol' tummy tuck, but with more vigilant and better scar care than the average patient.
Best regards,
Roy Kim, MD