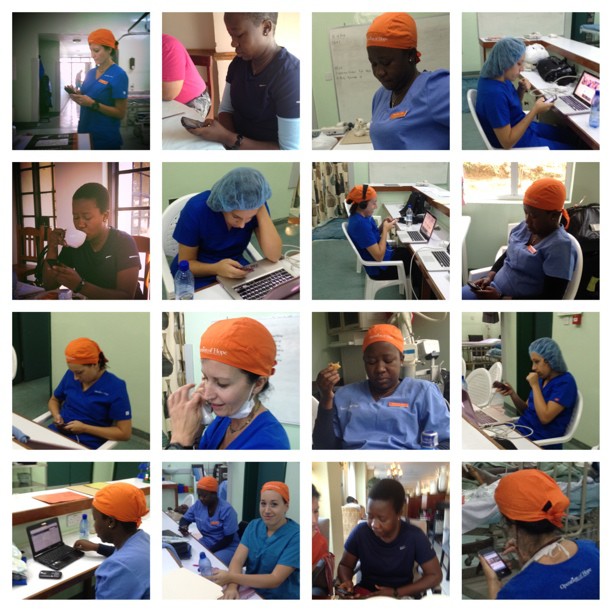 After 9-10 hours a day of surgery, I have carefully selected for you, one dazzling specimen case of the day.  Yup, you will have access to the keen insights within the surgical mind of Roy Kim for 1 detailed case.  Plus, I get this feeling that you're probably not up for every minute observation from the whole day.
Case of the Day
A 17 year old woman came in late this week, and we scheduled surgery for her today.  She  has a complete right cleft lip.  She is healthy otherwise, but I'm still amazed that there is no plastic surgeon in Malawi to repair these cleft lip problems at a better age, like 3-4 months old!
She did great in surgery, but I did have problems with her right nose.  In children, the nasal cartilage is flexible.  As we age, it becomes stiff.  I am usually able to achieve a round and symmetric nostril, by means of a classic maneuver that uses a stent after loosening the skin from the nasal cartilage.
Well, I did the usual maneuver, and it looked a little better-  like 10% better.  Argh!  So, then, I did a 2nd maneuver.  Again, another 5-10% improvement.
I know what you're thinking-  "It's not brain surgery, Kim! Just plastic surgery; basically a cosmetic rhinoplasty at this point.  Pull yourself together!"
And you're right.  This is why I went to medical school.  This is why I continue to learn!  I'll be damned if I'm going to leave this young woman in Malawi without the best looking right nostril possible.
So, I pretended to roll up my sleeves and mop the sweat off my brow.  I opened up the cosmetic surgery toolbox, and did a "cinching" procedure with the right nostril.  I've read about using it for the right and left nose, but I do not recall that it has been used for just 1 nostril.  And no, I didn't have wi-fi or Google Glass in the operating room, and the closest plastic surgeon is about 1000 miles away (literally), so there was really nothing to do except try it.  Please hold your MacGuyver comparisons for the comment section.
Sure enough, this maneuver worked great.  When I get back to civilization i.e. somewhere with reliable internet so that I can download the latest twerking videos research plastic surgery journal publications, I can see if anyone has ever written about this or done it.  If not, then I have a case study.  High Five.
To the haters of cosmetic plastic surgery –  again, I have to repeat myself.  There's little to no difference in what I do as a missionary plastic surgeon in Africa, and many techniques I perform in San Francisco.  Rhinoplasty is a perfect example.  I know this – without the practice and research in the plastic surgery marketplace, I would have less skill to share with my friends in Malawi.  I'm glad that I do cosmetic surgery, and thrilled that my tricks and tweaks travel here with me.
Dressing Change, Neck Burn Wound
A couple of days ago, I did a burn surgery reconstruction case.  A poor girl had a boiling corn meal burn to the face and neck, which resulted in not just a permanent frown to her mouth, but also, she was unable to extend her neck.  Can you imagine looking down all of the time, AND looking grumpy about it?
She came back to the operating room for her first dressing change, so that she would not be in pain.  I'm happy to say that her skin graft had 100% take, with very little eschar/ scab on the edges.  Her skin graft donor sites are also healing well.  We re-dressed her wounds, and she is now allowed to use her neck freely.
It's very gratifying to give this young girl the ability to extend her neck, smile, and twist her neck to the right and left.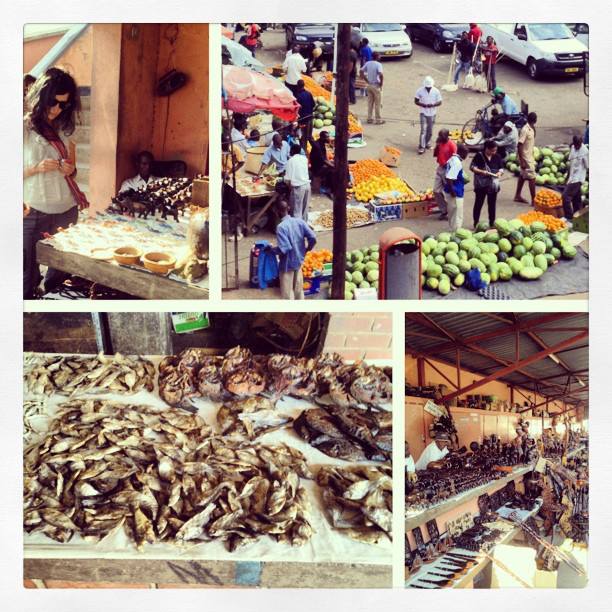 Shopping!
What trip, even a medical mission, doesn't result in a little retail therapy?  Unfortunately, there's not much shopping for me as guy-  no guns, cigars, single malt scotch, gold clubs, ATV's, or other manly objects to buy here and sneak onto carry on luggage.
However, the small arts and crafts scene here is a shopper's dream.  Wood and metal sculptures are well made, easy to carry, and very cheap.
Jewelry is an even bigger bargain.  Especially copper jewelry that is very flexible and bendable.  Since gold and silver are expensive, they use a ton of colored beads and semi-precious stones, much more interesting to US eyes than most of the yellow and silver stuff we normally buy.
One particularly unique offering, is "mindanko", or waist beads.  I can't make this stuff up-  essentially, it's jewelery as lingerie.   You'll have to see it to fully understand-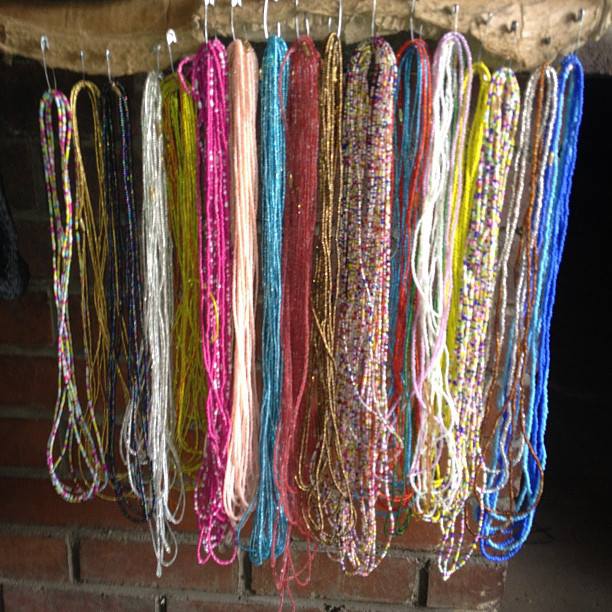 And on that shopping note, another day ends in the BEIT-CURE Hospital in Blantyre, Malawi.  1 more day to go of plastic surgery!