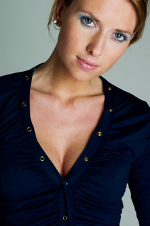 When only the "breast" will do, Roy Kim, MD is the area's leading expert for breast surgery in San Jose and San Francisco. If you are thinking about enhancing your silhouette or shopping for that perfect bathing suit or low-cut blouse with new-found enthusiasm, breast augmentation with Roy Kim, MD will provide you with the perfect blend of medical expertise and personal rapport. Perhaps you need to reclaim your formerly beautiful breasts after babies or gravity took their toll, or maybe your best figure will be revealed after a breast reduction. Whatever your unique needs, Roy Kim, MD promises to deliver outstanding breast surgery services in the Bay area.
Dr. Kim's experienced and dedicated staff makes quality patient services and medical precision their priority. From answering all your technical medical questions to holding your hand when you're nervous, our patients truly become part of the Dr. Kim family.
For more information, see our FAQ section or read dozens of articles in Dr. Kim's blog.