TUESDAY, DECEMBER 15
3 PM – 6 PM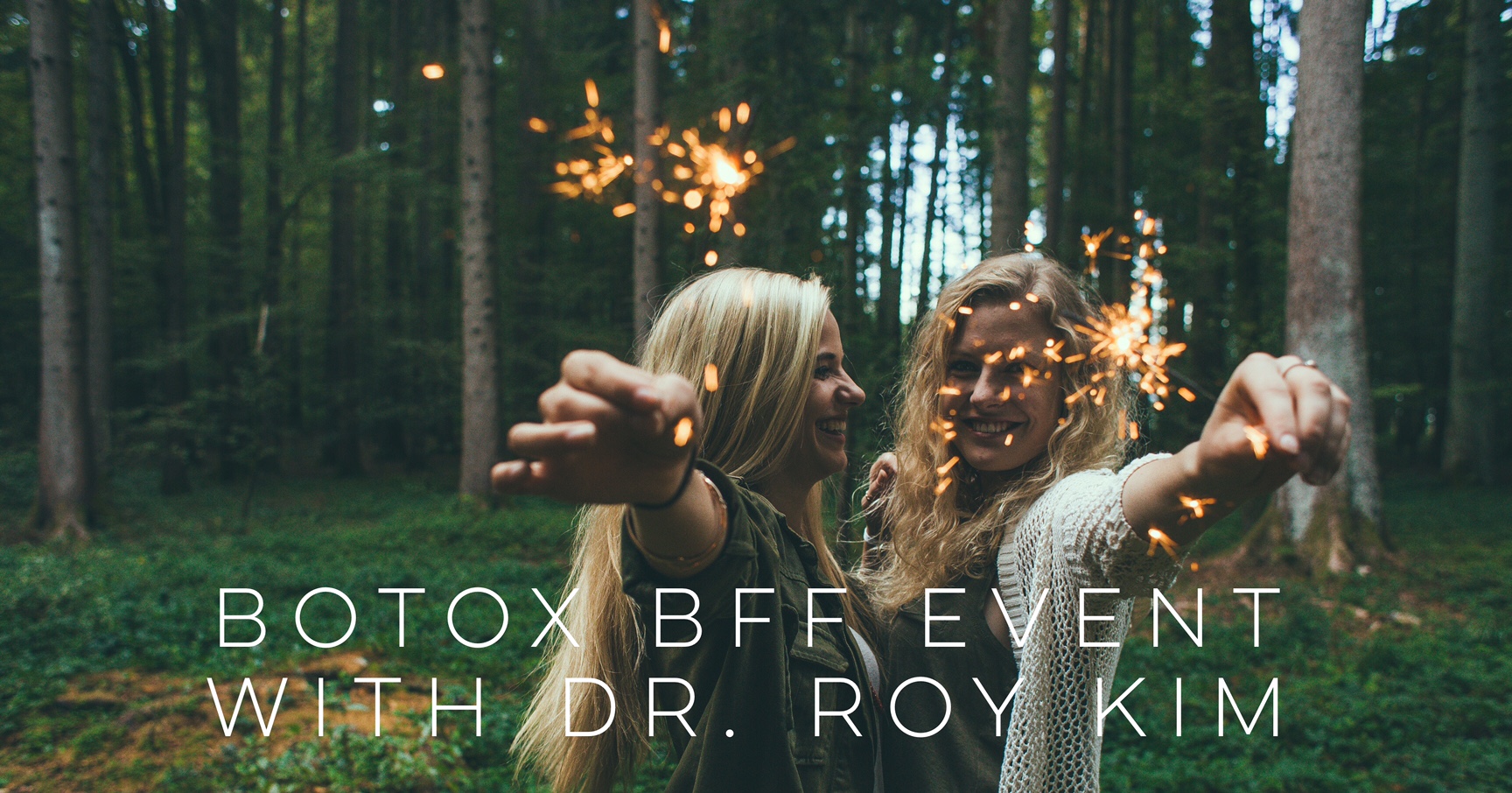 Get Botox on Tuesday, December 15, from 3-6 PM, and you will get $50 off your treatment. If you bring your BFF, your best friend will get FREE BOTOX.
Yes, you read that right- free Botox!
There are some details, of course. You must get at least 30 units of Botox. Your friend will get 20 units for free.
Special pricing of only $12 per Botox unit will be available.
If you're not in the mood for Botox, but want fillers instead, all fillers will be 20% off! This includes Juvederm Ultra from the lips, Juvederm Ultra Plus for the nasolabial folds, and Juvederm Vluma for the cheeks.
Snacks, Prosecco, Wine, and other adult beverages will be served. Yes, you can only have adult beverages after your procedure and informed consent!
Contact me at info@drkim.com or call at 415 362 1846.
I look forward to meeting you next week!