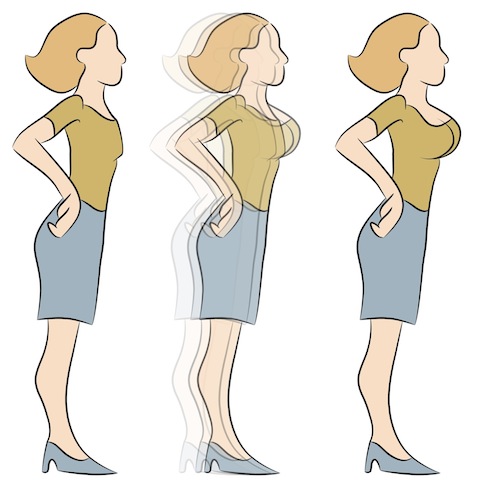 What's "Boob Greed"?
After breast augmentation, some patients come down with a bad case of regret about the size of the breast implants they chose.  They almost always wish that they had chosen a larger sized implant.  In the world of patients, this is also known as "boob greed".
What are the Symptoms of Boob Greed?
You will know you suffer from boob greed if you just can't shake the idea that your breast implants are too small.   It is possible that you chose an implant that is too big, however, it's FAR less common.  Most patients want larger breasts, and yearn for bigger implants.
Some feel so strongly about it, that they actually choose more surgery.
How Do You Avoid Boob Greed Before Breast Augmentation?
Before your breast augmentation, you have the best opportunity to make a choice that will steer you clear of boob greed.  Pre-surgery, it's important to be as specific as possible about what breast implant size you want.  Using pre-breast augmentation software, such as Crisalix, will help you figure out the best volume and profile for your breasts.
Trying on sizers before surgery also helps.  In my office, I have virtually all of the common volumes and profiles of breast implants, and trying them on with a special bra that we give you in the office will help "visualize" what you will look like after your procedure.
Talk to your friends that have had breast augmentation.  Knowing their body type, their height and weight, and what breast implants they chose, may help you figure out the best breast implants for your breast augmentation.
However you arrive at your conclusion, remember, surgeons are not mind readers.  You must identify the size you want to be, and clearly communicate your wishes to your surgeon.
Caution: don't rely completely on your friends.  Each person is different, and has different needs.  If you have a wide or tall rib-cage, for example, you may need a larger implant to achieve a similar look as a friend with a much smaller frame.  Remember, I'm working with you to get the best results for you–  not for the expectations of others.  Social support from family and friends is great, but in the end, your best results are based on your desires, body type, and expectations.
For my patients, I recommend a size that looks good, or is a "little too big, but acceptable", for a breast implant choice.  Over time, and especially with breast implants under the muscle (submuscular), your breast augmentation can look smaller.
There may be a limit as to how big of an implant you can get.  The amount of loose breast skin you have BEFORE surgery will affect the final result.  As a plastic surgeon, I can do a pinch test and other maneuvers to estimate how large of an implant your body can accept.
If you are young and tight skinned, and have had no children or significant weight loss, you may not be able to get as large a breast implant as an older patient with children, loose breast skin, and other factors.  But for most patients, their bodies can accommodate their desired size of implant.
It can be an agonizing decision, but heed the advice of your surgeon, and the legions of women who have come before you.  Go slightly big.  You're not getting implants because you don't want more volume.
How Do You Fix Boob Greed After Breast Augmentation?
Keep in mind, you will be swollen after breast augmentation surgery.  Most of the swelling goes down in 8 weeks, but ALL of the swelling takes 6-12 months to fully go away.
Initially, patients see a big difference after breast augmentation, and they LOVE it.  But as time goes on, they get used to their breast implants, lose that exciting new feeling of VAVOOM!, and as the swelling goes away, they develop boob greed.
One can forget what your breasts used to look like before surgery.  It's easy to grow quickly accustomed to an improvement and think, "If a little more is good, then a LOT more will be even better!" Looking at your "before" photos may help to put breast size into perspective.
Boob greed is often cured by a reminder of what 'natural' really looked like, and just how big a difference the implants still make, even if a patient has grown used to her new shape.
Rarely, some patients blame their plastic surgeon for not giving them large enough breast implants.  Knowing what size you want and clearly communicating with your surgeon is key to avoiding these feelings.
As a plastic surgeon, I strive to really understand what a patient wants, and combine her wishes with her body's potential to set realistic expectations.  Especially in patients with very tight skin envelopes/ tight skin over their breasts/ tight chest skin, it is difficult as a plastic surgeon to place larger breast implants without concerns of stretch marks, slow healing, and an appropriate size, width, and thickness of breast implant in proportion to the rest of the body.  Choosing a plastic surgeon you trust to know the limits of your body is key in getting an overall good result.
Prognosis for Boob Greed?
What's the prognosis for Boob Greed?  Well, now that you've read this article, it's fantastic!  Educate yourself before surgery, take your time considering the right size implant, and have realistic expectations.  You can avoid contracting this disease.
As always, if you are considering breast augmentation and do not want to come down with a case of boob greed, I would be happy to meet with you and discuss your options.
If you'd like to use Crisalix before-and-after software, please go here or go to https://drkim.com/beforeandaftersoftware
If you'd like to set up a consultation, please contact me at info@drkim.com or 415 362 1846.  I look forward to meeting you in person!