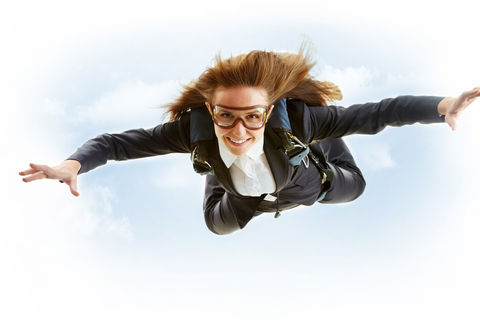 So, you've heard horror stories and now you have concerns about your Juvederm and Restylane injections.  Will you get lumps?  Or worse, you've already HAD lumps after a round of Juvederm.  What thuh?
Well, first, I think you should know … I think your injector is a moron.  Sorry to say it (not really), but all of the "day spas" and "med spas" that are popping up like dandelions should probably be renamed as "lump spas."  I mean, who knows?  Your injector could either be a competent nurse at best or a weekend workshop needle wielder at worst.
Okay, on a kinder note, he or she has not only not gone through 12+ years of medical training, but he or she most likely has not perfected the safety chute approach to NO lump dermal filler injecting.
There are specific and easy ways to reduce and eliminate lumps and bumps during your dermal filler sessions, and I will reveal my secrets, so that your non-plastic surgeon injector will become educated and not continue to screw up your face and everyone else's face around you.
Inject No Lumps
The Injector's Massage Will Feel No Lumps
Your Own Massage Will Feel No Lumps
In Case of Emergency, Melt The Lumps
Inject No Lumps
One of the many mantras in medical folklore I learned was "First, Do No Harm."  Applying this to cosmetic dermal fillers, first, I make sure I don't actually inject a lump.  I avoid mindless mistakes due to wine, beer, drugs and sleep deprivation before I inject my patients, so I ensure that I don't actually inject a lump.
Because I'm a board certified plastic surgeon, I actually have the medical and surgical training to back up my schoolyard verbal abuse tactics, and I'm telling you –  make sure your injector doesn't inject a lump in the first place!
The Injector's Massage Will Feel No Lumps
Right after I inject a dermal filler, I just rub the area of injection to ensure that I don't "feel" a lump.  (Don't worry, I'm using a latex-free glove while I'm doing this, to ensure cleanliness.)   If I feel an area of fullness or (gasp) a possible lump, then I massage the area gently to ensure that I do not feel a lump after I'm done.
If I inject the nasolabial folds (smile lines), then I can "pinch" the area with my index finger and thumb while your mouth is open, to ensure that I'm massaging your dermal filler from underneath AND on top.
Very aggressive massage tends to make the dermal filler too thin, so it's important to massage enough to disperse the dermal filler, but not so hard that it makes it go away. This special touch is kind of like grace.  You either have it, or you don't. You can't acquire it. You're just … born with it.
Your Own Massage Will Feel No Lumps
If it's been a day or two since your injection, and you feel a lump at home, grab a baseball bat or frying pan and go find your injector and hit them on the head.
OK, forget that last sentence.  What you really want to do is consider massaging your area of dermal injection by yourself.  Massaging the area on your own will also reduce the lump that you feel and is quick and easy to do.  You may need some guidance from your injector to get the best results.
Typically, a hyaluronic acid filler such as Juvederm and Restylane will be massage-able within the first 2 to 7 days after injection.  This varies depending on how thick your HA filler is.  In a nutshell, an HA filler that lasts 12 months will have a thicker formulation than a HA filler that only lasts 6 months.  Your own massage abilities will help with reducing and eliminating any lumps, and a repeat visit to your injector may also do the trick (if you weren't born with the special touch).
In Case of Emergency, Melt The Lumps
Another huge thing I learned in surgery is to always have a safety chute or escape route.  As a surgeon, you want to be able to do something AND have a strategy just in case your first option ain't working.
You do NOT want to improvise in the operating room or on patients.  Improvisation is great in jazz or comedy clubs, but it is frowned upon in surgery, and for good reason –  you want me to deliver a known, expected result.
The ultimate worst case scenario salvage with a lump is to simply melt it.  Hyaluronic acid fillers, such as Juvederm and Restylane, are able to be melted with a medicine called hyaluronidase.  Hyaluronidase is an enzyme that has the ability to degrade hyaluronic acid and is officially approved by the FDA to improve the dispersion and absorption of other drugs, such as anesthetic agents.
Generally, I would not consider melting a lump the day after injection-  massage alone should be enough.  However, if massage is simply not working, then melting the lump will work.
If your injector doesn't know about this, I would consider running away from them as quickly as possible.  Any procedure, no matter how small, has a potential complication, and your injector should know how to fix the situation.
Please note that this article doesn't discuss Radiesse or Sculptra or Artefill, or any other non-HA fillers.  These heavier fillers have the wonderful ability to last longer than HA fillers but have the disadvantage of NOT being able to be melted easily.
If you are ready to fire your "med spa" injector, call our Patient Care Coordinator, Caroline, to schedule a consultation with board certified plastic surgeon Roy Kim, MD at 415-354-8148.