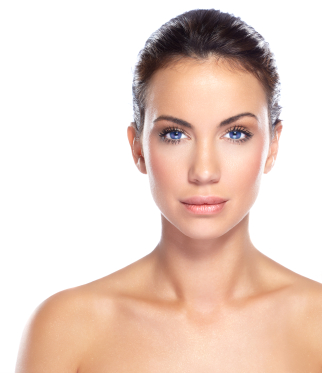 Considering getting Artefill in San Francisco?
Are you one of the 40 million Americans who have tried dermal filler injections to replace lost volume in your face?  Juvederm, Restylane, Perlane, Sculptra and Radiesse are all types of dermal fillers that get injected under the skin to mimic fat.
But many patients are looking for a solution to volume loss that lasts longer than the typical 12 months provided by most dermal fillers.  For them, a newer FDA-approved dermal filler called Artefill might be the answer.
What is Artefill?
Artefill is an injectable filler that consists of collagen and PMMA microspheres, with some lidocaine for numbing.
The collagen part of the mixture provides instant gratification to immediately fill the wrinkle while the PMMA microspheres create a matrix-like structure.  This structure provides a place for a patient's natural collagen to grow and build over several months and years.
Only a few and select elite medical practices have Artefill available.
How long does Artefill last?
It is Artefill's long-lasting results that make it so different from the rest of the dermal filler market.  Artefill lasts for 5 years or more, substantially longer than any of the competition.
The most common dermal fillers, Juvederm and Perlane, typically last for about a year.  Sculptra and Radiesse last a little longer, about 1 to 2 years.  Artefill's half-decade run can only be mimicked by the actual surgical procedure of fat grafting.
What are Artefill's benefits?
I believe Artefill helps fight "filler fatigue."  In my practice, my patients are thrilled with the results of their dermal filler treatments, but they sometimes want a product that does not require repeat injections every 6-12 months.
Artefill can serve as an investment for them because they can get a syringe or two, and if they need more filler as they continue to age, they can rest assured that the original one or two vials are still actively working even years later.  They can build on those.
Does Artefill look and feel natural?
Yes, Artefill looks and feels every bit as natural as other dermal fillers.
What are the risks associated with Artefill?
What makes Artefill so great – its longevity – is also what makes it more risky.  Because of Artefill's permanent nature, it is extremely important to choose a board-certified plastic surgeon with plenty of Artefill experience.
The results of Artefill are technically not reversible.  Most doctors recommend trying less permanent dermal fillers to "test drive" the way your face will look before switching to Artefill.
Should you desire more information about my available services, or want to schedule an appointment, please contact my Patient Care Coordinator at info@drkim.com, or call our office at 415-362-1846.