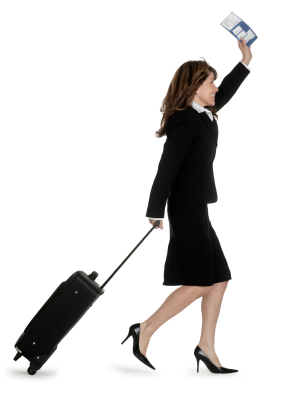 You've done your research, and you've come across Roy Kim, MD's website at www.drkim-com.drroykim.staging.wpengine.com. Wow, so informative. Not only does he have great credentials and experience, he even blogs, tweets, and is on Facebook. You decide to schedule your consultation with his office.
When you schedule your consultation, we will let you know that it is free, but we will ask for your credit card number to reserve the date. This is simply to protect both your time and ours. Dr. Kim will spend as much time with you as you need, which means that he is not seeing other patients or performing surgeries because this time has been set aside just for you. If you need to change your appointment, please call a few days ahead of time. If you cancel or reschedule within 24 hours, there is a $100 fee.
We are located in the financial district, and we would be more than happy to give you directions via your mode of transportation: walking, skipping, closest bus stop, parking, Muni, Bart or where to park.
Going to Dr. Kim's office can be a very educational and informational. The consultation is probably the most important part when making your decision as to whether you should have the procedure. Don't be shy. We know you're nervous, but Dr. Kim and his staff have seen it all. We'll put you at ease. Bring a friend with you if you like. Come in with a list of questions to ask us. We don't mind, because that is what we are here for.
When you come to the office, you will be greeted by Kelsey, our office assistant. She will give you paperwork to complete. You ask, "Why do I need to fill out all this paperwork? It's just a consultation. " Oh no! It's not just a consultation. The information you provide us will give us a chance to get to know you and your cosmetic / medical history so that Dr. Kim is fully aware of your unique needs before making his recommendations. If you'd like to fill it out beforehand, you can find it on the home page of our website. Kelsey will offer you bottled water to quench your thirst, and we have candy for the sweet tooth.
Caroline, the patient coordinator (hey, that's me!) will take you into the exam room. I will review your paperwork in detail and go over what the procedure entails. My role is to make sure you get all the answers you need about the procedure before you take that big step. Well, most of the answers, that is. Pull out that list of questions, because I may be able to answer the majority of them. If I don't know the answer, I will get the answer to you. I am in constant communication with patients at all times, so you can always call or email me anytime if you still have more questions after you leave our office.
You will then meet with Dr. Kim who will speak with you in detail about your specific desires and what kind of results you're looking for. Wait, do you have your questions ready? Now is the time! There is no question he can't answer. Don't be nervous. Tell him how you feel about what you want to change. He has seen and done it all.
After speaking with Dr. Kim, he will leave the room and give you a gown to wear. Remember, the open area of the gown is in the front. After evaluating and examining you, he will be able to determine if you are a candidate for the procedure.
Before you leave, I will go over the quote with you. I will explain the fees to you, and what financing options are available to you. I know you'll need time to go home and think about it. If you think of more questions, you can call or email me. I don't mind – in fact, I love helping people! That is what I am here for – to help you make the right decision. When you are ready to make the next step, I will be happy to move forward with you while you make your transformation.
I hope you see you at Dr. Kim's office soon.
This GUEST POST was written by Caroline, our Patient Care Coordinator.