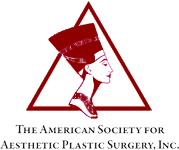 The ASAPS/ American Society of Aesthetic Plastic Surgery is one of the world's largest organizations for education in aesthetic and cosmetic plastic surgery.  I've been a member for many years, and I'm proud to be on the "Patient Safety Committee" to ensure that plastic surgery patients who undergo cosmetic procedures are treated safely during their operations.
This year had several interesting advances, and here are the 6 biggest revelations I had at the conference.
Facial Sculpture Is Here
Cloud Based Software Has Arrived
It's Good To See Old Friends
Non Surgical Liposuction Is Getting Better
Limited Incision and Limited Suture Breast Lift?
I'm Old
Facial Sculpture Is Here
THE biggest trend on the horizon is the expanded use of dermal fillers.  The FDA has cleared dermal fillers to be used in the nasolabial folds ("parentheses lines" around your mouth), the cheek area and the deep wrinkles between your eyebrows.  However, in the rest of the world, plastic surgeons and brave patients are undergoing dermal filler in new facial frontiers:
•    The hollow areas of the temporal bone (to avoid "peanut head")
•    The hollow areas of the eyes, both above and below the eyes
•    The nose – not just the bridge of nose – but actual reshaping of the nose and nostrils
•    The mouth, including smile enhancement
Techniques for injecting dermal fillers have improved as well, including the use of special cannulae.  This launches our sculpting potential far beyond the ancient practice of using the needles provided in the dermal filler kit from the manufacturer.
These new techniques require subtlety, but are not that hard for a plastic surgeon to perform.  However, I'm not sure the new injection process will be easily mastered by lesser trained "cosmetic" surgeons (read : 'non board certified plastic surgeons') and mid level providers (RN, PA and NP).
More flexible fillers will be approved in the USA.  There will soon be options for different areas of the face.  For example, patients will probably want a "softer" filler for facial areas with thinner skin, such as the eyelid.  Conversely, one might go with a "thicker" filler to build up cheek areas.
Placement of the filler will determine the final look, with variations based on proximity to the bone, soft tissue and the surface of the skin.  In case you can't tell, just writing this overloads my circuits with the many factors which would need to be carefully considered before extensive dermal filler procedures on the face.
Cloud Based Software Has Arrived
Like many plastic surgeons, I use Nextech software in my office as a patient scheduler, quote generator, informed consent generator, and for various other tasks.  As far as software goes, it's "meh." I only use it because I already have it, and it's OK.
The cloud based plastic surgery software programs we have been waiting for have FINALLY arrived.  And they rock! They look great, and do all that Nextech does and more, including integrated HIPAA compliance with patient communication.
I am a very big fan of Aesthetic Link, after watching a very impressive presentation by Victor, Byron, and Kholida.  They have already worked on Derm Link, and are rolling out their software to plastic surgeons.  Check it out at www.aestheticlink.com.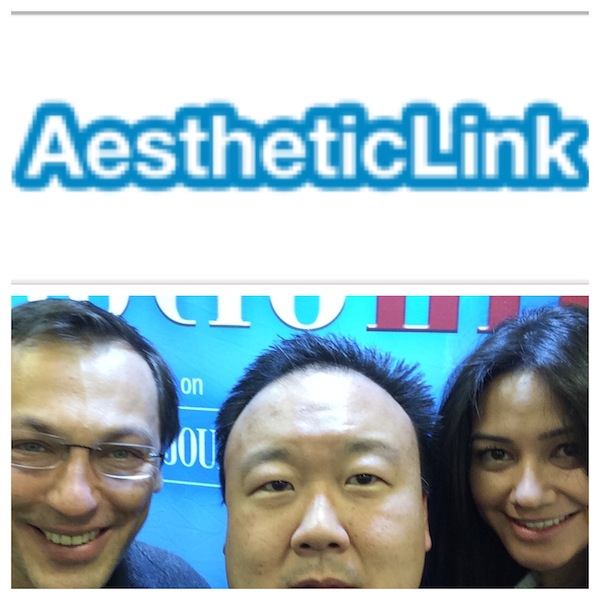 Another standout is Supra Med.  It was actually started and is still run by a plastic surgeon.  Only surgeons "get" what other surgeons want from their software, so I was impressed by the ease of use and the little tweaks incorporated in this product.  Check it out here-  https://www.supramed.com
Nextech needs to up their game a little- just sayin'.
It's Good To See Old Friends
In many ways, ASAPS meetings are like reunions.  I randomly run around the lectures, coffee areas, and exhibit halls, and bump into people that I've worked with, trained with, and lost touch with.  It's always a trip down memory lane to see some old friends!
As always, I PROMISE to keep in touch and email/ IM/ text/ call/ Facebook/ Instagram/ Google Plus/ Friendster my way back into their lives, and then NOT get around to it for an entire year until the next ASAPS meeting!  No, really!
Non Surgical Liposuction Is Getting Better
Cool Sculpting is increasing in popularity.  I saw a device that uses RF (radiofrequency) to melt fat, but WITHOUT touching the patient.  I'm still waiting for Ultrashape to enter the US market.  What's that you ask?  Oh, nothing except (wait for it) fat melting ultrasound.
Liposuction is still not obsolete.  However, if you have a very small amount of fat in a limited area, non-invasive liposuction will work.
Limited Incision and Limited Suture Breast Lift?
The most interesting surgical device I saw was the Refine Suture.  The patient undergoes general anesthesia, and with long sutures and a very long suture needle, the surgeon can "thread" the sutures to actually do a small breast lift.  According to the rep, you can do this in patients with or without breast implants.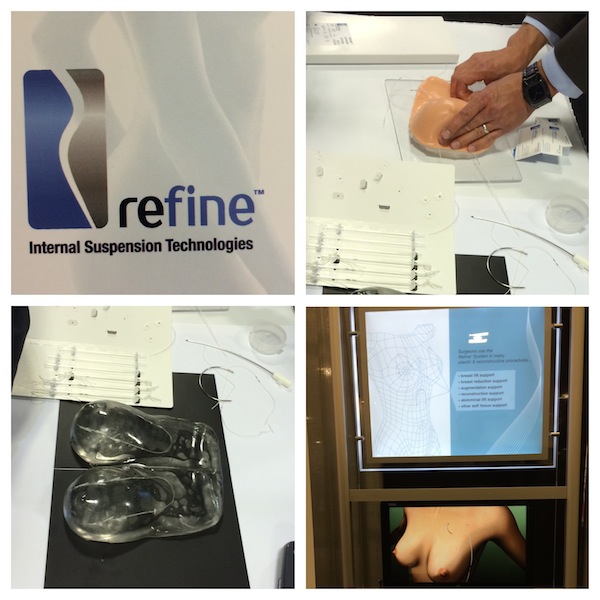 Anyone want to be my first patient?
I'm Old
Yikes, I met some plastic surgery residents and fellows at the meeting during lunch and coffee breaks.  Now hey, I feel like a pretty hip and youthful guy.  But I have been a plastic surgeon longer than their combined college, medical school, and plastic surgery training!
So I was shocked to find that I'm really more of a 'grandfather figure' to them than a peer.  Then again maybe not.  I had a head start, what with being a board certified plastic surgeon in utero, and born ready to operate.  Here's a photo of me treating stuffed animal patients at the age of 9 months.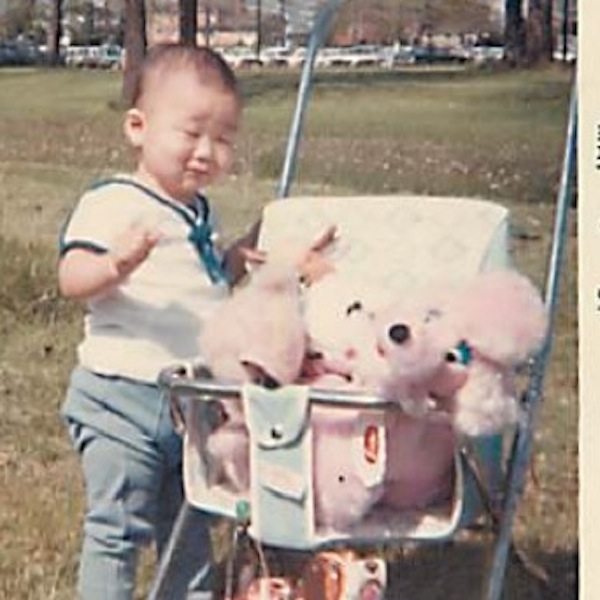 Next year's ASAPS meeting is in Montreal, Canada.  I've never been there, so duh, I will definitely go.  I can't wait to eat poutine, wear a toque, and meet the Prime Minister, Don Cherry.   Hope to see you there!