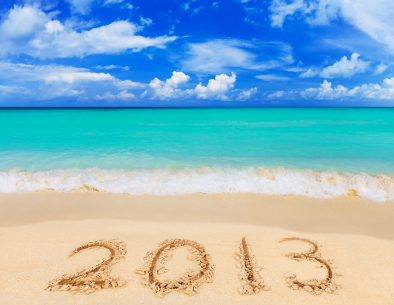 What went down last year?  More Botox, interesting breast surgeries, horrible doctor behavior, deeply impactful charity work, and strangeness in Korea.  But mostly creepy doppleganger face transformations.
Overall, 2013 was a good year for plastic surgery, and I think you'll agree, my readers have peeped a unique slice of information these past 12 months.
Naughty Doctors
I take a lot of pride in my work.  Most doctors do.  But this year there were a lot of shady doctors really sketching up our collective reputation with the worst of behavior.  There were in-home breast augmentations,  the trickster who didn't perform surgery at all, and lying doctor forgeries.  Let's not forget the fake doctors' contributions either.
Nice Racks
Breast augmentation is the most popular surgery in the cosmetic world.  One might think it is a real yawn, offering nothing new to interested parties.  On the contrary, this year we saw breast themed restaurants surge, learned how long to heal before swimming, discussed new shapes and textures on the implant market and met a family- man with a lady rack.
Badly Needed Cleft Lip Surgeries
This summer I took yet another life changing medical mission trip to Malawi, Africa to deliver first world surgical help to those with third world access.  I shared my personal journey as well as most details on the trip and a patient's journey
Good Lord, Korea.
Extreme facial changes? Identical beautiful pageant minions?  Yes.  And don't forget head rounding procedures either.  Korea spent 2013 in the deep end of the plastic surgery madness pool.
Adios, 2013
We learned about vajazzling and one-sided men's thong underwear.  How to keep our scars to a minimum and tips on selecting the right surgeon.  Botox was our constant bright spot and we never once forgot about the children or celebrities.  What does 2014 hold?  Stay tuned for my predictions and fastidious reporting on all things relevant and bizarre in the cosmetic realm.  Happy New Year!
Did you find this article interesting?  Please share via Twitter, Facebook or Google Plus below.