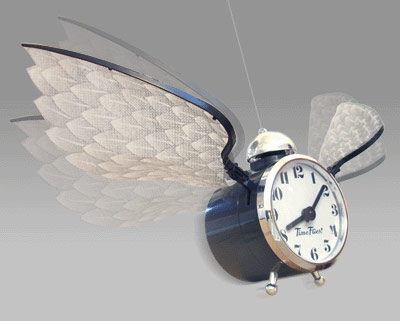 Facelifts are one of the most enjoyable procedures that I do.  I really love working with patients to give them a life-altering procedure that helps improve their appearance, increase self esteem and help them gain confidence in their lives.
Many of my patients lead busy lives and want to get back to normal life, work, or family ASAP.  As a plastic surgeon in San Francisco, there are several cool high-tech maneuvers, as well as low-tech ways, to increase the speed of recovery after facelift surgery.  Here are some helpful hints that you can consider before and after your facelift procedure.
As usual, this is not true medical advice, in the sense that I am not your plastic surgeon.  For that, you have to see me in person first. Always discuss any medical advice with your local plastic surgeon, and don't just believe everything you read on the interwebz.
BEFORE SURGERY
#1 Stop Taking Blood Thinners
#2 Optimize Your Health – Reduce High Blood Pressure
#3 Tell Your Plastic Surgeon/ Anesthesiologist EVERYTHING
#4 KNOW Your Surgical Technique
#5 Read the Post-Surgery Instruction Booklet
#6 Better Skin Care
AFTER SURGERY
#7 Reduce Swelling
#8 Optimize Your Diet
#9 Lymphatic Massage
#10 Reduce Pain
#1 Stop Taking Blood Thinners
Aspirin, Tylenol, Ibuprofen and other medications related to aspirin thin the blood.  This is great for heart attack and stroke prevention, and is a common medicine to take under the direction of your family doctor.  Unfortunately, this is not so good for surgery, especially facelift surgery.  Before you undergo facelift surgery, you should probably NOT take any blood thinners for several days.
Certain supplements, excessive types of food, and even other medications may increase bleeding as well.  Please consult with your plastic surgeon as to what to avoid before your facelift.
#2 Optimize Your Health – Reduce High Blood Pressure
High blood pressure should be controlled before surgery and after surgery.  If your high blood pressure is not well controlled, you may have excessive bleeding during and after your procedure, resulting in potentially more swelling, bruising and slow healing.
#3 Tell Your Plastic Surgeon/ Anesthesiologist EVERYTHING
Okay, you don't have to tell us all about how much you detest your mother-in-law, but you should definitely tell us everything about your medical history. Even seemingly benign facts such as how many glasses of wine you drink per day are important. Your plastic surgeon and anesthesiologist are not going to be making character judgements. We are simply trying to give you the fastest and best result possible.
#4 KNOW Your Surgical Technique
The less surgical dissection you need, the fewer procedures you get and the shorter the time in the operating room, the less swelling, bruising, and pain will occur thereby making your recovery faster.  It's important to understand exactly what facelift procedure you will undergo to figure out exactly how much healing time you'll need.
# 5 Read the Post-Surgery Instruction Booklet
Yes, it may be long, and it may not seem interesting, but going over your Post-Surgery Instructions will help with your recovery.  I'm firmly convinced that patients feel less anxious and nervous about surgery IF they understand the game plan.  The more you understand and know before surgery, the less anxious and nervous you will feel after.
#6 Better Skin Care
The better condition your skin is in before your facelift, the faster your recovery should be afterwards.  In general, I prefer prescription skin-care products. I have found that over-the-counter products are not too useful.  
In my office, we like and recommend the Obagi Nu-Derm system.  Your plastic surgeon may have other preferences.  The bottom line is that if your skin is healthier, your collagen is ready to heal and your overall pain, redness and swelling should be improved if your skin is ready from the get go.
AFTER SURGERY
#7 Reduce Swelling
ANYTHING that helps reduce swelling will help you heal after your facelift.  Common sense things include icing, elevating your head above heart level, walking around to increase blood flow, drinking plenty of fluid and other techniques that may be suggested by your plastic surgeon.
#8 Optimize Your Diet
I believe that increasing protein intake after surgery helps with improving healing after your facelift procedure.  A well-rounded diet should take care of any micro nutrients, macro nutrients, vitamins and minerals that may help with healing.  Drinking plenty of fluid will also aid with flushing out post-surgical fluid from your system.
#9 Lymphatic Massage
In general, gentle to firm compression of your face and the lymph nodes around the incisions should help reduce swelling after your facelift surgery.  You may want to discuss this with a massage therapist, or you may find that doing compressionand massage on your own helps to reduce swelling.  Your plastic surgeon may have differing ideas on what exactly you need to do to accelerate healing and reduce swelling as much as possible after your facelift.
#10 Reduce Pain
Feeling less pain will obviously help you to recover faster. Sounds logical, but how to achieve it?
With my patients, I make sure to use special medications injected at the end of the surgical case that help to reduce pain for 72 hours after surgery.  This will help you feel better and recover faster after your facelift.  If you need pain medicine, you should make sure to take it as needed and try to stay "ahead" of your pain.  Typically, if you let the pain well up and increase substantially, your pain medicine may not be able to "keep up" with the pain that you're feeling.
Lastly, staying mobile by walking around and moving your body after surgery does help to reduce pain. Staying in one position causes muscles and tissues to tighten up, so you should aim for a taking a short walk, even if just around the house, every 2 hours or so. Swing your arms and shake out your legs and imagine your moment of happiness when you are fully recovered and able to enjoy your younger and fresher face.